¡Se Habla Español!
Call Us Toll Free!
888-444-4712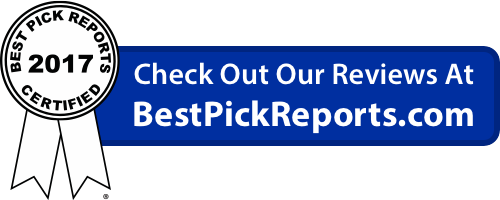 We've found that customer reviews are very helpful in keeping our business thriving so that we can keep providing the same level of high-quality chimney services that you've come to expect. We would truly appreciate a review from you! Please visit your preferred site to leave a review or comment. If you already have a GMail, Yelp or Yahoo Mail account, those sites are highly recommended. Also, please note that Facebook can be used to login in to Yahoo! and Manta. Thanks again for your feedback!!
Leave us a Review:
Other Reviews:
High's was very honest. I was scheduled for a cleaning and the technician told me my chimney did not need a cleaning and only charged me for an inspection.

You have very professional and polite associates! They gave me some helpful safety tips about my fireplace and really tried to educate me about the process.

We just moved into a new house. It is our first experience with a fireplace, We've heard stories of chimney recommending unnecessary services, so we called the company with the best reputation. High's provided excellent service from setup to billing. We were extremely pleased with their professionalism and thoroughness. And we will recommend them to everyone we know!

We were so pleased that your could come out promptly. The technician was particularly knowledgeable and good in answering my questions. The entire process was neat and professionally executed. We would certainly use High's again.

High's Company Policy:
We have a strict company policy NEVER to sell unnecessary services. If your chimney DOES NOT need to be cleaned, we will tell you so and charge only a trip charge.
Our Service Area:
Based out of Gaithersburg, Maryland, High's Chimney services a large region including parts of Maryland, Northern Virginia, and most of the North and West Washington D.C. area. We cover Montgomery County, Frederick County, Prince George's County, Loudoun County, Arlington County, and Fairfax County. In Maryland, we perform fireplace and chimney services in Potomac, Frederick, Bethesda, Rockville, Chevy Chase, Germantown, Olney, and Silver Spring, MD. We also cover Fairfax, Alexandria, Arlington, McLean VA, Washington D.C. and all the nearby areas. Being local, we know the area extremely well and have a lot of experience with typical issues associated with the Maryland and greater Washington D.C. region.
Copyright ©2017 High's Chimney Service, Inc. High's Chimney Service, Inc. | 8045 Snouffer School Road, Gaithersburg, MD 20879
(301) 519-3500